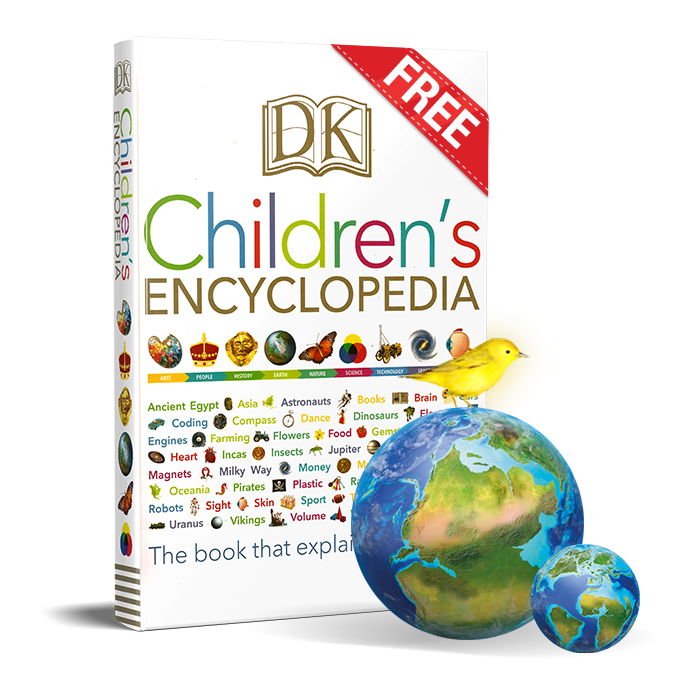 The DK Children's Encyclopedia is the ultimate illustrated children's encyclopedia full of information and amazing images on over 250 key topics arranged from A to Z. This is the book that explains everything for kids aged 7 to 9.
Packed with thousands of incredible and essential facts on favourite – and KS2 – subjects, DK Children's Encyclopedia covers nine different colour coded subject areas: art, people, history, earth, nature, science, technology, space and human body.
Arranged alphabetically, every page in this children's encyclopedia is packed with fun facts and amazing photographs. Your child can dive straight in working from the front to the back or jump to a page that catches their eye to discover all about our wonderful world. If they are not sure where to go next, the 'See also' boxes will suggest related topics. This lets children make links across topics and subject areas and create their own journey through DK Children's Encyclopedia.
Inspiring and informative, the DK Children's Encyclopedia is a classic encyclopedia and a book of wonder that will absorb and engage children for many hours.
Download Bookful now to read and play with DK Children's Encyclopedia in AR: